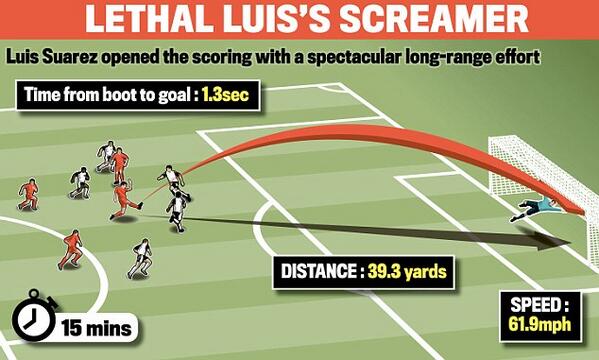 Norwich midfielder Anthony Pikington ws forced to watch the Canaries get hammered at
Anfield from the sidelines on Wednesday evening due to injury, and that vantage point gave him an uncomfortable front row seat on the Luis Suarez show.
Following the 5-1 thrashing Pilkington turned to Twitter to give his post match thoughts on the Liverpool beating, and the winger describe Suarez as a "big bully" and "unplayable". Pilkington typed:
I wish Suarez would just leave us alone!! Big bully. People moaning about defending just wait till u see the goals he has scored! What are you supposed to do when someone is doing that! He's been unplayable tonight!
Despite missing the opening five games of the season through suspension, Luis Suarez has now moved on to 13 goals from just nine Premier League games.
A copy of Anthony Pilkington tweets can be read below.