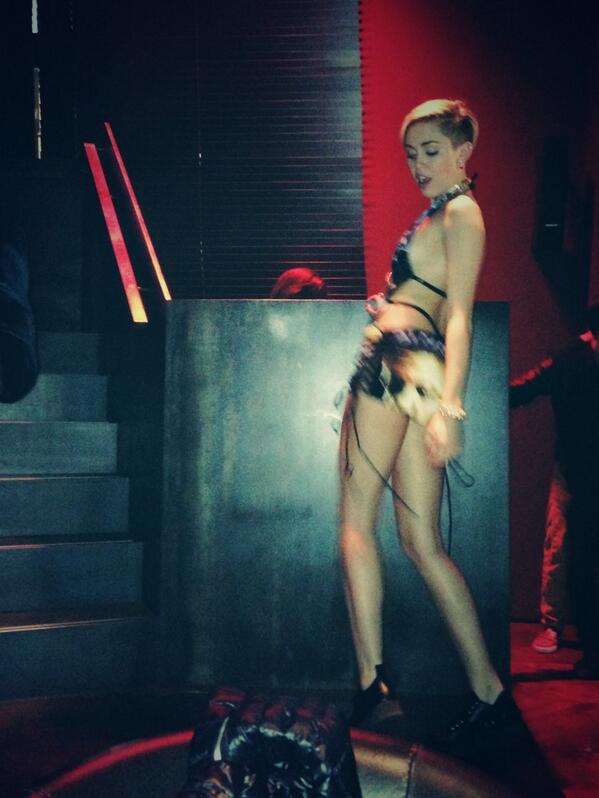 The We Can't Stop singer put her dancing Js on and carried on partying after the ceremonyIt was a big night for Miley Cyrus on Sunday.
The We Can't Stop singer managed to
t

werk on a giant alien
, grab a dwarf's breast and
light what looked like
a joint on stage
.And it seems the fun and games didn't end there. Liam Hemsworth's ex changed out of her acceptance leotard and threw her
vintage rap mini-dress
back on headed out to party.
And today she tweeted two snaps of herself in her barely-there outfit. The first shows the pixie-haired star dancing by a stairwell under the caption: "last night was a blurrrrrrrrrrrrrrr thanks @katyperry for hosting."
The second showed the Climb singer shaking her bum, under the caption: "#
feelingmyselffff so much fun last night! Amsterdam you're the dopesssst thank you for always being so good to me."